Ltd. Champions Ridge, Greystar's Latest Ltd.-Branded Community, Brings Revolutionary New Essential Housing to Orlando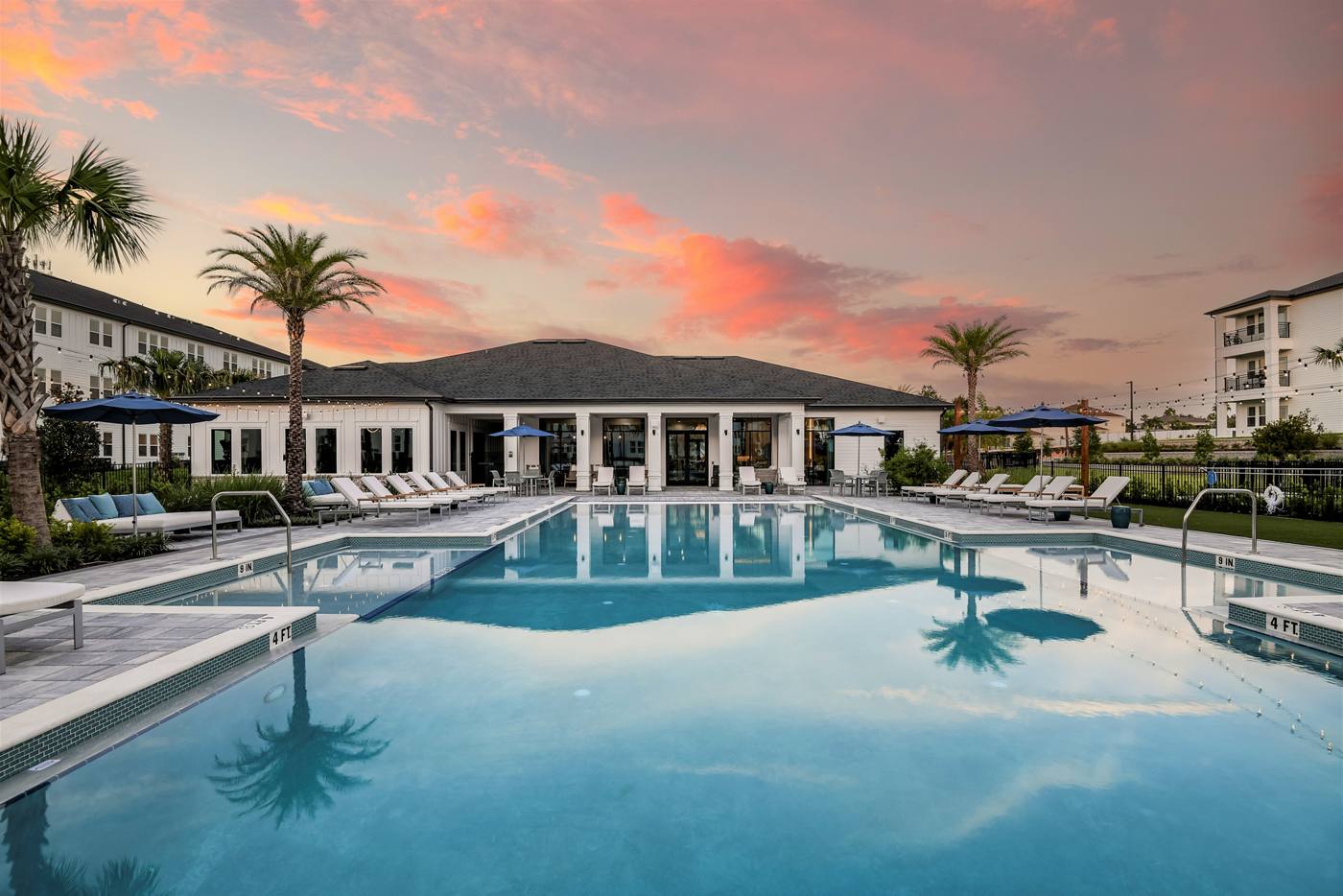 DAVENPORT, FLA. (September 6, 2023) – Greystar Real Estate Partners, LLC ("Greystar"), a global leader in the investment, development, and management of real estate, including rental housing, logistics, and life sciences, is pleased to announce its second Ltd.-branded apartment community, Ltd. Champions Ridge, in Davenport, Florida, is now welcoming move-ins. The Ltd. brand exclusively focuses on Greystar's essential housing product, delivering more attainable housing opportunities for key populations affected by the lack of rental options in the Orlando metro area and across the country as more Ltd. communities come online.
"Ltd. Champions Ridge addresses the incredible need for attainable housing both in the Orlando area and throughout the United States," Parker LeCorgne, Director of Development at Greystar, said. "We are excited to bring the Ltd. brand and the new rental experience here to Davenport by providing much-needed housing supply that offers an attainable, high-quality experience for renters. We are proud to be able to do this for the benefit of our community, including essential workers such as teachers, nurses, and first responders. So far, the response has been tremendous. Ltd. Champions Ridge was 60 percent pre-leased before final walkthroughs and all available apartments have been rented."
The apartment community has one-, two- and three-bedroom floorplans that range from 798 sq. ft. to 1,245 sq. ft. While the rents will be lower than typical multifamily housing in the area as a result of efficiencies in construction, technology, and the operating model, Ltd. Champions Ridge boasts similar quality construction, amenities, and experience of a traditional Greystar community.
Ltd. Champions Ridge, like all Ltd.-branded communities, will have standard amenities appropriate for their location, including community pools and gyms, among other options. Additionally, cutting-edge technology packages in multi-family will be included in each Ltd. community and apartment, with property-wide high-speed internet, smart locks, and resident apps that streamline everything from maintenance requests to guest access. This package of amenities and innovative technology helps to set Ltd. communities apart from most of the existing attainable supply in the United States.
"Our Ltd. brand is Greystar's solution to the lack of housing supply for the middle of the market," said Scott Berka, Senior Managing Director, Brand and Customer Experience at Greystar. "Champions Ridge is just the latest example of our commitment to delivering rental housing that combines the opportunity to live in a professionally managed Greystar community with the promise of limited future rent increases while living in an Ltd.-branded property."
For more information on Ltd. Champions Ridge, please visit www.ltdchampionsridge.com
About Ltd. by Greystar
Ltd. by Greystar is Greystar's dedicated brand focused on essential housing that offers cost certainty for residents. Ltd.-branded communities will limit future rent increases, not raising rents by more than the greater of the CPI or 3%. An Ltd. community combines the opportunity to live in a high-quality, professionally managed Greystar apartment with the comfort of cost certainty, emphasizing value for our residents. To learn more, visit ltd.greystar.com
About Greystar
Greystar is a leading, fully integrated global real estate company offering expertise in property management, investment management, development, and construction services in institutional-quality rental housing, logistics, and life sciences sectors. Headquartered in Charleston, South Carolina, Greystar manages and operates more than $280 billion of real estate in 241 markets globally with offices throughout North America, Europe, South America, and the Asia-Pacific region. Greystar is the largest operator of apartments in the United States, manages more than 822,100 units/beds globally, and has a robust institutional investment management platform comprised of more than $75 billion of assets under management, including over $32 billion of development assets. Greystar was founded by Bob Faith in 1993 to become a provider of world-class service in the rental residential real estate business. To learn more, visit www.greystar.com